Feverfew is a native plant found in Eurasia particulary in Anatolia, Balkan Peninsula and the Caucasus. It has a daisy like flowers and is grown for ornament but more importantly for medicinal purposes. This plant bears the scientific name of Tanacetum parthenium which belongs to the asteraceae or sunflower family. It is otherwise known as wild chamomile and featherfew.
Today it has been grown in other parts of the globe particularly the Mediterranean, Europe, Chile and the North America. It grows in most climate zones and can be grown practically indoors.
The dried leaves and flowers and stems of the feverfew are used as the herbal medicine. It contains the compound parthenolide, a powerful anti inflammatory. It also helps relieve smooth muscle tissue spasm which made it really effective in relieving migraines. These herb is prepared as tablets and capsules as well as liquid form and tea form.

Introduction:
Home Remedies Indication
fevers
headaches
rheumatoid arthritis
migraine headaches
Feverfew has been used to reduce fever, relieves headaches, helps reduce the frequency of migraine attacks as well as relieves it from discomfort and is used against rheumatoid arthritis for its anti inflammatory properties.
Studies state that feverfew works by inhibiting the serotonin and prostaglandins release that helps with the prevention of migraine attacks and also inhibits swelling of blood vessels in the head.
Additional Uses
lessens stomach irritation
stimulates the appetite
colitis
a remedy for dizziness
tinnitus (ringing in the ear)
helps menstrual problems
Home Remedy Preparation
Feverfew can be prepared as a tea or tisane.
Add one oz fever flowers, either fresh or dried to one pint of boiling water.
Leave it to steep for about 5 to 10 minutes.
Strain
It can be taken warm or cool as general tonic. It helps boost the health and aids to ease any anxiety or depression. Half cup of it twice a day can be beneficial. The effects can be seen within a week.
Tincture Preparation of Feverfew Home Remedies
Fill a large jar with 300 grams of feverfew fresh flowers (chopped). The leaves and the stems can be used too. For dried herb, use 200 grams of it.
Next step is to add 1 L of liquid. The steeping solution is done by using 25 percent alcohol/ water solution made with vodka, to sweeten the taste and to help with the preservation. For a non-alcoholic tincture replace the vodka with vinegar or distilled water.
Use a brown paper bag to cover the jar.
Allow it to steep in a cool place for about two weeks up to three weeks. The tincture dose to be used is around four to six drops every 30 minutes. It can be added to a hot tea, juice or water. One dropperful to 1/2 cup of distilled water can be applied directly to the skin.
Organic Cream Preparation for Topical Use
Mix 25g white beeswax and 25g water-free lanolin with 100ml sunflower oil, 25ml glycerine and 75ml water.
Heat the mixture.
Add 50g of dried herb, stir continually.
Strain and pour into a jar
When cooled seal it
Dosage Recommendation
For migraine headaches:
100 – 300 mg, up to 4x daily
This should prevent or stop a migraine headache.
Feverfew supplements may also be carbon dioxide extracted. Take 6.25 mg, 3x daily for up to four months.
For rheumatoid arthritis: 120 – 60 drops, 2x daily of a 1:1 w/v fluid extract, or 60 – 120 drops two times daily of 1:5 w/v tincture.
Drug Interactions
The WebMD said "Feverfew might decrease how quickly the liver breaks down some medications. Taking feverfew along with some medications that are broken down by the liver can increase the effects and side effects of some medications."
Medicines That Are Changed By the Liver with Feverfew Use
amitriptyline (Elavil)
haloperidol (Haldol)
ondansetron (Zofran)
propranolol (Inderal)
theophylline (Theo-Dur)
verapamil (Calan, Isoptin)
diclofenac (Cataflam, Voltaren)
ibuprofen (Motrin)
meloxicam (Mobic)
piroxicam (Feldene)
celecoxib (Celebrex)
amitriptyline (Elavil)
warfarin (Coumadin)
glipizide (Glucotrol)
losartan (Cozaar)
Effectiveness and Safety
Feverfew has been found to be effective in the prevention of migraine headaches, lowering down of fever, helps with rheumatoid arthritis and other ailments. However, taking feverfew must not be taken during pregnancy and breastfeeding. It may cause contractions of the uterine which may result to miscarriage or premature labor. The safety of feverfew to breastfeeding mothers have not been established yet. Individuals with known history of allergies to food, dyes and preservatives must also be warned against its use.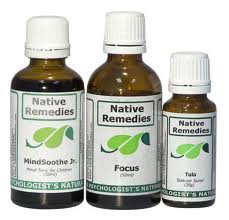 See the homeopathic and herbals remedies on special for this month from Native Remedies!
References:
http://www.webmd.com/vitamins-supplements/ingredientmono-933-FEVERFEW.aspx?activeIngredientId=933&activeIngredientName=FEVERFEW
http://www.umm.edu/altmed/articles/feverfew-000243.htm#ixzz1weBg09nv
http://www.livestrong.com/article/165280-feverfew-tinctures/#ixzz1we9SMBVz
http://www.ehow.com/how_2302961_use-feverfew-healing.html
http://www.umm.edu/altmed/articles/feverfew-000243.htm
Related Posts :