In this article we will be mainly looking at home remedies and other natural treatments for high blood pressure, which if applied could seriously save your life.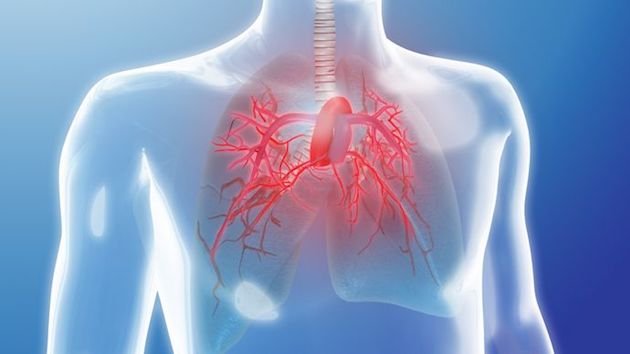 High blood pressure, also known as hypertension, is a very serious medical condition that affects a good number of people all over the world. A vast majority of the people affected by hypertension seek ways to lower their condition by natural means, that is, without the use of medications.
One should learn how to make their blood pressure lower quickly so that they can take care of the condition before it gets potentially life-threatening and leads to hardened arteries, aneurysms, cardiac arrest, heart attack, stroke etc. When one discovers that they have high blood pressure (check the blood pressure chart), they have to make certain lifestyle changes and use various natural methods to get their blood pressure lowered to a safe level.
Home Remedies
Try Honey and Garlic:
Natural Ways to Lower High Blood Pressure
There are several ways to lower blood pressure in a relatively short period of time. They include the following:
Sticking to diet: Sticking to a strict but healthy diet can help one to lower their blood pressure quite quickly. One should reduce the amount of salt intake in their food and also keep an eye on the fat and cholesterol levels in the foods they consume. Their diet should consist of potassium rich foods, for example apricots, sardines, figs, raisins, to balance the excess levels of sodium in the body. One should also complement the potassium with calcium so that the potassium is well processed by the body. One should consume a lot of vegetables and fresh fruits in their diet. To bring down cholesterol levels in the body, one should consume walnuts, sardines, tuna, and salmon as they raise the levels of essential omega-3 fatty acids in the body.
Below are some of the foods that should be consumed in order to naturally lower blood pressure:
Wheat
Bran
Rye
Split peas/beans
Lentils
Flax seed
Barley
Nuts
Corn
Carrots
Brown rice
Popcorn
Potatoes with skin
Oats
There are a lot more foods not on the list above that can also help in lowering blood pressure. Find them and include them in your diet.
Drinking plenty of water: One should take at least eight glasses of water each day so that the body is hydrated and clean from all harmful toxins. Furthermore, water is useful for getting rid of excess salts from the body which in turn helps to lower the blood pressure.
Breathe and avoid stress: Stress has been known to be one of the major causes of high blood pressure. So in order to avoid getting high blood pressure, it is recommended that one avoids situations which could lead to stress. Instead, one should use relaxation methods such as massage, meditation, or the odd nap. Yoga can also help.
Consume dark chocolate: That's right. Eating dark chocolate is known to help people get blood pressure levels down because it contains an antioxidant called flavanoid. This antioxidant always has a positive impact on peoples blood vessels.
Regular exercises: One of the best home remedies if you have hypertension is exercising regularly. Exercising restricts the buildup of plaque in arteries. Nitric oxide in the blood vessels is stimulated and this causes them to dilate and therefore lower the blood pressure considerably.
Stop alcohol intake and smoking: Alcohol intake and cigarette smoking can lead to damage in ones arteries and thus lead to constricted blood vessels, which cause high blood pressure and heart diseases. For those who cannot stop drinking, they should cut down on their alcohol intake. People who smoke should stop it while those wont don't smoke should not start it.
Medications: When blood pressure reaches dangerous levels, one can be prescribed medications by a doctor. It is important to consult a doctor so one gets all the advice they need. High blood pressure medications should be taken in the right doses as they only work well that way. The medications are potentially dangerous when not taken correctly.
Other Holistic Methods
There are other several ways to get blood pressure down. The following natural methods can help one reduce blood pressure considerably.
Losing weight: One of the major causes of high blood pressure in individuals is obesity or being overweight. Thus, the first thing one has to do when they are obese or overweight is to find ways to lose some weight and keep a healthy weight. This is one of the best ways to lower blood pressure and keep it at a healthy level.
Herbal remedies: There are some herbs which are known to contain properties that aid in lowering blood pressure naturally. Cinnamon, onion, garlic, flax seed etc are some good examples of herbs which can help reduce ones high blood pressure.
Special Herbal Remedy for High Blood Pressure
CLICK THE BOTTLE to learn more about HighRite – Herbal supplement that really helps regulate blood pressure!

The above are a few other ways to reduce ones blood pressure naturally. It is however still important for individuals to check their blood pressure from time to time to see if its at the normal level.
Additional Measures
In addition to the natural methods above, there are some excellent home remedies for treating hypertension that can really help.
One can take garlic pill supplements.
Taking 2 tablespoons of a mixture of honey and onion juice.
You can also consume cayenne pepper in your foods as a spice or you may add 1 teaspoon of the spice to lukewarm water and drink.
In addition to regular exercising, one can take a hot foot-baths so that the feet and mind get relaxation.
Learning how to properly meditate or breathing slowly is also a great home remedy.
 Final Word
Remember that high blood pressure is a serious problem that should be addressed as soon as possible before it gets dangerous. But even with so many ways to lower the blood pressure, it is important to remember to take the medication as prescribed by a doctor to treat your hypertension. With good care and living a healthy lifestyle, one can decrease their blood pressure really fast. Doing this will also help keep other illness related to high blood pressure at bay.


Watch this video explaining what having low blood pressure means and some further great herbal remedies on what to do about it.
E-Books About Blood Pressure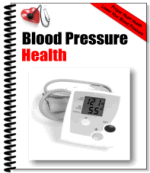 Grab this particular e-book right away : bloodpressurehealth
Join the every week home remedies newsletter and have home cure plus natural genuine health pdfs similar to this one emailed to your email weekly free of charge!.
Assuming that you order my unique handbook, "The Big Book of Home Remedies" you are going to additionally gain immediate access into the private members location which allows you to pick up all of our 415 plus quality health pdfs for free.