This article talks about the amazing dandelion and all its natural health benefits which have been used for centuries by various cultures around the world.
Taraxacum officinale or Dandelion as it is better known is basically a weed. However, it is considered as a valuable source of herb and many herbalists praise it because of its medicinal effects.
Dandelion is also consumed as a food. It is also a rich source of vitamins ranging from vitamin A, B, C and D. Dandelion is also known to be a storehouse of various minerals such as potassium, manganese, copper and iron. Different part of the weed is put to different uses. For example, Dandelion leaves are used in salads. They are also put in tea to add to the flavoring. The root of this weed is used in coffee and the flowers of Dandelion are often used to make wines.
History
The weed was traditionally used for treatment of liver diseases. Native Americans realized the worth of Dandelion at very early stages and used to boil; it in water. This, they believed to cure acid reflux and heartburn, be a remedy for kidney stones, help reduce swelling, remedy for upset stomach and also cure many skin problems.
The plant was also used by the Chinese as a medicinal herb. They believed that Dandelion was a great cure for stomach bugs, appendicitis, etc. it was consumed by breast feeding mothers to increase the milk flow. Dandelion was a major medicinal source in Europe where it was used as an effective medicine for fever, diabetes and diarrhea. They also believe that Dandelion could soothe eyes and lubricate them.
Where to Find it?
Dandelion plant has hundreds of varieties. They grow in a variety of places in Europe, North America and Asia. In fact, the plant grows in all sorts of conducive climates. They can grow as tall as 12 inches. Dandelion leaves are toothy and very shiny. They are hairless as well. They have bright yellow flowers that have its own uses. These flowers are a delight to watch and open up in the morning sun. They do not bloom on gloomy weather conditions. Dandelion stem is slightly fat and are brown in color. They have a white milky substance contained in them that produces a foul smell.
Different Parts and Their Uses
Leaves- increase the amount of urine produced by the body. It also favors digestion.
Flowers- anti-oxidant properties. They are used to flavor tea and coffee and used in salads and sandwiches.Roots- detoxifies liver, gall bladder.
Stems- these are not normally used, however, it is said that they help improve kidney functions.
Dandelion leaves also help support kidney function of the body.
Dandelion as a Medicine
From earlier times on, Dandelion has been used as a medicinal agent. It was initially used as a diuretic, meaning, to increase the urine flow in the body. Its magical effects are attributed to the vast compounds of nutritional supplements and acid compounds present in it. They are also used to eradicate liver problems. The medicinal use of Dandelion also helps rid high blood pressure.
The Chinese used it as a medicine that set right stomach upsets. They either dried the herb and consumed it or even used a fresh variant of the weed. Research shows that the root of the herb is a stimulant that stimulates digestion and thereby appetite.
Preliminary study reveals that Dandelion acts as a great source of removing toxins from the body and reducing cholesterol and sugar levels of the body. This has however not been confirmed by health experts.
Existing Forms
Dandelion is a herb and a medicinal plant that were used by humans from very early times. Thus, there exist different varieties of the plant. Some forms in which the herb exists are: Tinctures, Teas, Tablets, Capsules, Extracts in the form of liquids, Dietary supplements, and a combination with other medicines.
Consumption
Though a safe herb and medicinal in nature, it is always better to seek the advice of a medical professional before consuming Dandelion. Eating Dandelion is safe for kids. However, the dosage prescribed by the physician should strictly be followed. Adults who consume Dandelion should also consume it as per instructions given.
Normal dosage of the medicine is consumin1-2 teaspoonful at least 3 times a day. Consuming more than the prescribed amount, should always be under medical supervision.
Side Effects
Though used in the form of supplements and medications, Dandelion is not completely free from side effects. Common side effects associated with the herb includes: Allergies, Mouth sores, Acidity, Skin irritations.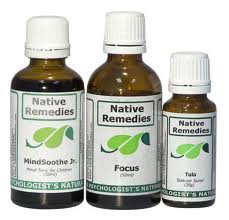 See the homeopathic and herbals remedies on special for this month from Native Remedies!
Related Posts :