A Recipe for a Good Health
Herbs have been around since thousands of years, and have been used successfully by our ancestors for treating various ailments.
In those days, they were referred to as rejuvenators and restoratives. They were used successfully as blood purifiers, and for restoring balance (homeostasis), supporting the natural body processes, and helping it to adapt to stress.
Often referred to as aromatics, herbs can also be identified by their distinctive smell. They are basically non-woody plants with foliage, and are used for seasoning and medicine. Herbs are not as rigorously inspected, or regulated as pharmaceuticals, but still it is a trillion dollar global industry.
Herbal Medicine

Actually, herbal medicine is one of the most common medicine used by millions of people on this planet, and is often termed as people's medicine. It is the medicine of the Earth, and is not something that should first be studied before it can actually help you. You can use herbal medicine directly, hands on, right in your backyard with your kids!
If you want, you can even be your own herbalist, and if you can keep things simple, herbs can change your life for better. First, you need to divide various herbs into 4 categories–tonifying, nourishing, sedating/stimulating, and poisonous. You can use tonifying herbs on regular basis, nourishing herbs almost daily, and avoid poisonous herbs forever.
Tonifying herbs include plants such as yellow dock, burdock, motherwort, dandelion root, chaste berry, astragalus, schisandra, and ginseng. One of the biggest benefit of tonification is that it boosts our energy levels when we are really stressed. You will experience its wonderful benefits within days if you include it in your daily diet. Nutritive herbs are rich source of vitamins and minerals. Just 100 grams of dandelion has more than 15,000 IU of vitamin A!
Difference Between Stimulating and Tonifying Herbs
Well, when you take stimulating herbs, you will feel better and full of energy, but only until you are stimulating yourself, and their effect lasts. There are some uncomfortable effects when you don't take stimulants, but in any case there is harmful effects on you health. On the other hand, tonifying herbs make us full of energy and better, and you won't feel decrease in your energy levels when you stop taking tonifying herbs.
Let's have a close look at some of the most popular herbs, and their heath benefits:
Valerian Root (Valeriana officionallis): It is used for treating the symptoms of anxiety. It's sedative effects exist due to its ability to cross blood brain barriers, and is one of the biggest reasons for its effectiveness.
Saw Palmetto (Serenoa repens): Mostly, this herb is used for treating enlarged prostrate, sore throat, diuretic, colds, migraines, bronchitis, and is also a aphrodisiac.
St Johns Wart (Hypericum perforatum): It is used for treating mild to even moderate depression, and is also known to raise the mood levels. It also boosts the working of immune system.
Yucca Root (Yucca schidigera): Yucca root is mostly used for treating rheumatoid arthritis and osteoarthritis. Certain steroidal saponins are also extracted from this herbs and are used in the production of various steroid drugs.
Horsetail (Equisetum arvense): This herb is mostly recommended in conditions that lead to bladder kidney and kidney stones.
Milk Thistle (Silyburn marianum): It is used for treating various liver disorders, liver cell regeneration, hepatitis, jaundice, hepatitis, and cirrhosis of the liver. Milk thistle is also used for detoxification of liver.
Hawthorn Berry (Crataqeus oxyacantha): It is a highly useful cardio-tonic, and is used in therapies for heart disease. Its anti-oxidant properties are mainly responsible for its effectiveness.
Ginseng (Siberian): This herb is used for protection against stress (adaptogen), and it also helps in improving the functioning of brain, enhancing cardiovascular function, and for lowering cholesterol.
Golden Seal (Hydrastis canadensis): This wonder herb is used for treating many skin conditions (psoriasis, eczema), and it is also effective in treating conditions requiring anti-fungal and anti-biotic medicines.
Echinacea (echinacea pupurea): This herb is used for fighting infections in the upper respiratory tract. It is also a anti-viral and anti-bacterial agent. It is also an excellent blood purifier.
Ginseng (Korean): It is mainly used as a tonic for weakness, tiredness, and for strengthening the central nervous system.
Best Anti-Oxidants – Garlic, Pepper and, Onion

Do you know that some of the most common spices used in kitchen contains various antioxidants? Among them, the most promising ones are onion, pepper, and garlic. Therefore, now there is no need to buy expensive antioxidants from the market, as these spices can work wonders if taken on regular basis. Garlic is one of the best home remedies for reducing bad cholesterol, body pain, infections, cardiovascular diseases, and so on. These spices can be added to your diet, or you can make your own health drinks by boiling them, straining them, and then drinking them iced or not.
Herbs and Herbal Medicine – The Best Switchover that you can Ever Make
Herbal medicine now matter how it is used, is ultimately derived from various parts of the plants. They are extracted from flower, seeds , roots and even liquid inside the plants. For this reason, there are several herbs that are extracted from one single plant.
The switchover to natural and herbal medicine has been a slow and long process, but in the past few decades, there has been a considerable shift from prescription medicine to the herbal medicine, mainly because people have become aware of their side effects. Today thousands of health practitioners are promoting the use of herbs and herbal medicines and hundreds of herbs are already being used in several home remedies. In fact, many websites on the Internet have wealth of information on herbs and herbal medicines. They also provide various herbal remedies for various ailments.
So why wait for a doctor who would ultimately prescribe you medicines that may have several side effects. Aside from that, it will also cost you outrageous sums of money. Many herbs and herbal remedies can be easily bought from online stores, or you may even find few of them in your kitchen cabinet. Try few herbal remedies for treating your health problem. It may definitely change the way you live your life.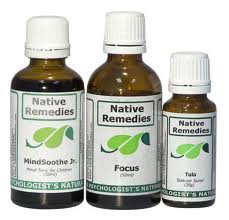 E-Books About Herbal Medicine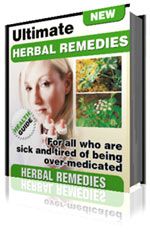 Pick up this e-book instantly here: Ultimate Herbal Remedies
Sign on the every week newsletter and gain home therapy and organic health books just like this one delivered to your inbox each week totally free!.
When you buy my special guide, "The Big Book of Home Remedies" you may additionally obtain prompt accessibility for the private members zone which allows you to get all of our 200 and more all-natural health pdfs completely free.