There are many reasons that you may want to look into herbal supplements.  It could be that you want them to help you lose weight, or maybe you need them to help boost your vitamin levels.  Or maybe you simply want them to help improve your immune system.
Herbs have been used as medicine for many thousands of years, and we in the West are again starting to wake up to how powerful they can be.  Did you know that over 90% of our medicines are  derived from plants?
The fact is that there are many health benefits that we stand to gain by using herbs as part of a daily supplement regime.  One of the biggest areas that we stand to benefit is by increasing our immune system, improving it so that we are better able to fight off illness and infections that may come along.
Healthy Herbal Supplements

But it is all well and good simply stating that herbs can boost your immune system.  But what can they actually do?  What direct benefits can you get from herbs?
Improving your skin.  You may not realize it but your skin is the first defense against illness. Poor quality, unhealthy skin can let in more infections and illnesses than healthy skin. There are many herbs that can give your skin a boost.  Look at such supplements as those based on licorice and chamomile.
Boosting your white cell count.  We all know that white blood cells are key to fighting off illnesses – it's biology 101.  So finding herbs that will help you increase your white cell count can only help. Herbs such as ligustrum and Siberian ginseng can prove especially powerful here.
Improving your airways.  A lot of infections come in through the airways.  This can lead to illnesses there, or them entering via that method and then spreading throughout the body. So herbs that can help your airways and defenses can be of great use here. Garlic and onions have been shown to help the airways, as well as those who suffer from such illnesses as asthma or bronchitis.
Digestion.  The correct digestion of food is vital to our health.  Not only does the food provide us with the vitamins and nutrients we need, but improper digestion can lead to clogging, causing us to feel bloated and allowing places for bacteria to multiply exponentially. So herbs that boost our digestion can be key to improving health.  Ginger and peppermint have been used for such issues for centuries, and remain proven, powerful digestion aids to this day.  Also look to herbs such as Fennel and Burdock.

Kelly is a freelance writer that likes to share tips pertaining to where you can get some useful benefits on l-arginine.
Ebooks About Herbs and Immunity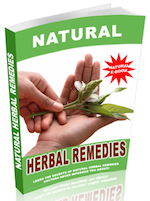 Pick up this particular e-book immediately: Natural Herbal Remedies
Register with our every week natural health e-newsletter and pick up home treatment plus natural health-related pdfs one delivered to your inbox each week completely free!.
Should you order my special handbook, "The Big Book of Home Remedies" you will in addition receive immediate accessibility to our private members zone and that lets you to download any one of our 230 plus quality health-related books for free.