Here are a few home remedies and helpful tips for you to try if you suffer from sensitive teeth. If they don't work and symptoms persist please see your dentist.

It seems odd to think that after withstanding years of abuse from biting, nibbling, brushing and flossing, teeth can be sensitive.
But, it's true—the sight of an ice cold beverage or a steaming bowl of soup can strike trepidation in the hearts of anyone who suffers from sensitive teeth. The sharp jolt of pain they feel when affronted with these everyday foodstuffs is not something to be taken lightly.
The reasons for someone's teeth being sensitive are not exactly straightforward. Dental diseases and various traumas can all be culprits and result in teeth that do not respond well to extreme temperatures or pressure exerted from hard foods. Temperature sensitivity could mean that your teeth have exposed nerves as a result of dental decay or gum recession. Of course, people who have just undergone some type of dental work are likely to report having sensitive teeth. This type of tooth sensitivity will most likely diminish over time, but chronic tooth sensitivity that occurs regardless of dental work is a way of life for some people.
Here are some things you can try at home if you suffer from sensitive teeth:
Commercial Desensitizing Toothpaste
Options for desensitizing toothpastes seem to be increasing all the time: you can choose from toothpaste with high levels of potassium or more natural toothpastes that are calcium based. These calcium-based toothpastes offer more instantaneous results than potassium based desensitizing toothpastes and they are designed to mimic saliva's natural remineralizing properties. If you do use desensitizing toothpaste it is advisable that you do not rinse your mouth or drink anything for 30 minutes after brushing, so that the toothpaste can set to work quickly.
Homeopathic Remedies

Many homeopathic remedies have been used to combat tooth sensitivity and relieve toothache. This approach will help to reduce excessive sensitivity. Common medicines often used for treating tooth sensitivity homeopathically include belladonna, chamomile, hydrasis, kresote, phosphorous and sulphur. It is advised that after consulting your dentist to determine the extent of your tooth sensitivity and possible causes, that you seek the advice of a homeopathic practitioner if you wish to use some of the remedies mentioned.
Special Homeopathic Remedy for Sensitive Teeth
Oral–Assist – CLICK THE BOTTLE FOR MORE INFORMATION!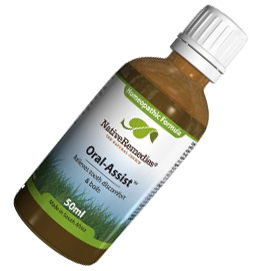 Other home remedies that you might find useful include keeping your teeth clean and using a softer toothbrush. You can reduce teeth sensitivity by eliminating any counter-intuitive routines such as biting nails, putting foreign objects like pen caps and bottle tops in your mouth and abstaining from chewing tobacco.
Author: Rick is a writer with a background in dentistry, but who has gradually joined the ranks of eco advocates. He presently writes for the www.dentalimplant.co.uk website where you can find more information on tooth problems and treatments.
Related Posts :