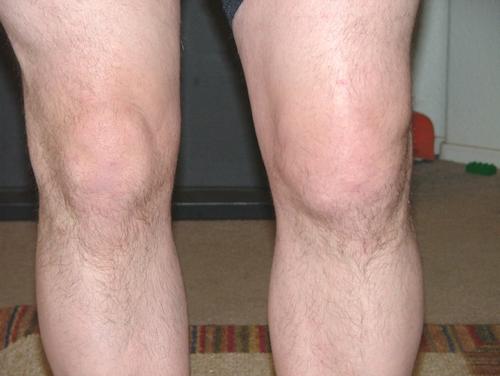 Joint Relief
Stiff joints can be caused by various things, from gouty arthritis to a prior injury.
Unfortunately stiff joints are often as annoying as they are painful. Treating them is not always easy either, as people with stiff painful joints are not all created equal. Luckily there are some ways to effectively treat joint stiffness in the comfort of your own home. If you are tired of suffering from sore, painful joints, you should definitely give these holistic home remedies a try today.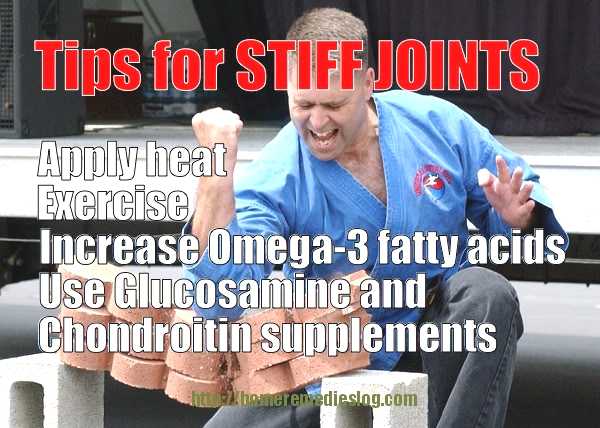 Heat for Joint Pain Relief

Heat can be a great treatment for stiff joints, as it helps to relax and soothe them. All you have to do is apply heat to the affected areas up to three times a day. Heating pads, warm towels, hot packs, and warm showers are all great heat sources that can be used to relieve stiffness of joints. Just remember that the heat should be warm, not hot. Also, never leave the heat source on for more than 20-25 minutes at a time. Leaving heat on for too long can lead to further irritation.
Omega-3 Fatty Acids
Increasing the amount of Omega-3 fatty acids in your diet can also help to treat stiff joints. This is because Omega-3s have natural anti-inflammatory properties, which have been shown to soothe both joint stiffness and pain when eaten or taken regularly. Fatty fish and nuts are both great natural sources of Omega-3s, but you can also take a dietary supplement. Omega-3s are also beneficial for your heart, so they are definitely a good thing to include in your diet.
Exercise
Incorporating a regular exercise routine into your daily lifestyle can ease joint pain as well. Exercise helps build and strengthen muscle around your joints, which in turn can cushion and soothe them. Additionally, exercise is good for improving your range-of-motion and keeps joints from becoming stiff. Because excess weight can lead to stiff and painful joints, exercise is also a great way to keep your weight at a healthy level. Always talk with your physician before starting any exercise routine, and be sure to start out slowly and carefully.
Over-the-Counter Medications
There are also some over-the-counter medications that can be used to treat joint stiffness at home. Non-steroidal anti-inflammatory drugs (NSAIDs) such as ibuprofen (Motrin) and naproxen sodium (Aleve) can both successfully ease the pain and stiffness of joints when taken regularly. They work by reducing the inflammation in joints and muscles, which is what causes the stiffness and pain you feel. Be sure to speak with your doctor before taking any medication, as some drugs can have side effects.
Glucosamine and Chondroitin
Adding supplements that contain glucosamine and chondroitin to your diet can help you treat joint stiffness and pain as well. Both glucosamine and chondroitin are molecules that are naturally present in joint cartilage. It is thought that supplements containing these molecules can help repair and regrow joint cartilage that has suffered damaged. Once again, consult your doctor before beginning any dietary supplement regimen.
Special Herbal Remedy for Arthritis and Joint Pain
Click the bottle to find out more!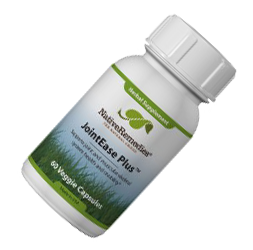 Check out this awesome infographic on joint pain below.


Final Word on Stiff Joints and Joint Pain Remedies
These are all great methods for treating stiff joints at home. If one treatment does not work for you, do not give up. What works for one person may not work for you. Also, more than one treatment method may be necessary to effectively treat your stiff joints. You may like to see our page on gout remedies as well.
Guest post from Finley Crest. Finley writes for SeniorCare.net