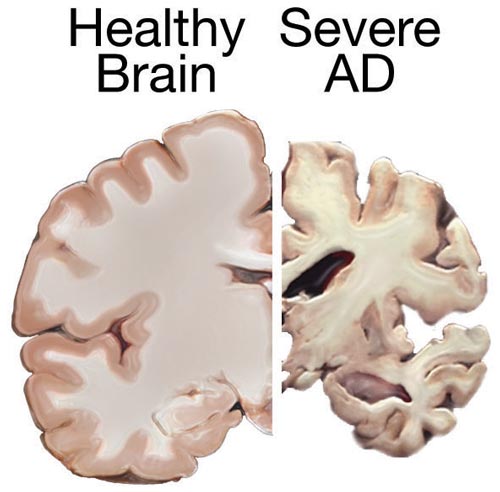 Natural Alzheimer's Prevention Remedies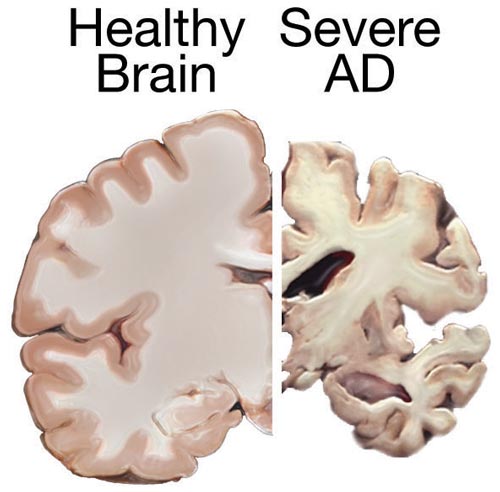 Alzheimer's is the most common form of dementia that is a degenerative disease of the brain and alzheimer's prevention is what this article will focus on.
It results in serious impairment, hindering the ability to think clearly. Early signs of dementia often indicates alzheimer's disease. Alzheimer's also affects memory and is a progressive, fatal brain disease.
Over 4.1 million people in the United States alone have been afflicted.
Not only are the elderly predisposed to Alzheimer's, many people over forty are looking for alternative home remedies that can help them learn how to prevent alzheimer's disease. These same home remedies have been proven to enhance the nervous system in an Alzheimer's patient while improving mental sharpness and reversing early signs of dementia.
How to Prevent Alzheimer's Disease
Home remedies will not cure the disease or guarantee to prevent it completely. They can help lower risk factors that cause the disease as well as bring some relief to the person suffering from Alzheimer's. These remedies can prevent it from further severity.
An ingredient in red wine known as Resveratrol shows promise in preventing the disease. A recent study suggests that red wine can offset the toxic effects of protein thought to be responsible for Alzheimer's.
Green tea is loaded with antioxidants and fluoride, believed to be beneficial to memory health. Drinking 1-2 cups daily may help prevent the onset of Alzheimer's as well as relieve some memory loss in the afflicted person.
Gingko Biloba is a natural cure that is often prescribed for neurological disorders. It protects inflammation of the brain suffered by individuals with Alzheimer's. It can stabilize and improve mental function. This home remedy should be taken daily at a dose of 100 to 200 mg, in supplement form, three times daily to protect any further brain damage or memory loss.
Walnuts have an ingredient known as alpha-lineolic acid and recent studies show eating walnuts may reduce the risk of the disease. Almonds are also believed to improve memory. Make the almonds into a paste by soaking them the night before, peeling off the skins and crush. Some ready-made almond paste is available in health food stores as well.
Some herbs such as basil and rosemary have benefits for those suffering from memory loss. Another supplementation for mental health and memory is honey, topped with black pepper and taken at a dose of a tablespoon daily.
Additionally, the herbs balm and sage can benefit brain chemistry. The balm has shown to stimulate neurological receptors at the end of the nerve fibers in the brain while sage contains compounds for proper functioning of the nervous system. Liquid garlic extract known as Kyolic has been shown effective in the care of Alzheimer's.
Extracts of the Chinese herb Qian Ceng helps with memory retention, clearer thinking and language ability. It has the capability of improving the important chemicals in the brain that maintains healthy learning and memory.
Other home remedies include certain vitamin supplements to improve brain function, prevent and care for Alzheimer's. Valerian root is a supplement that helps to promote a better night's sleep. Folate and vitamin B12 both prevent chemicals in the brain that increase the risk of the disease by preventing and delaying Alzheimer's symptoms. Many foods contain these vitamins such as bananas, avocados, green leafy vegetables, oranges, dried beans and asparagus. Some oily fish is high in B12 and found to be nerve protectors. Vitamin E according to studies slows the progression of the disease as much as 25 per cent.
Special Herbal Remedy for the Memory and Alzheimer's Prevention
CLICK THE BOTTLE BELOW to see more info on this incredible natural medicine which improves memory!

Along with a treatment of home remedies, it is important to eat a well-balanced diet of natural foods – especially fresh fruits and vegetables. Other than a glass of red wine for good mental health, avoid other alcoholic beverages, cigarette smoke and processed foods. The British Medical Journal documented that smoking doubles the chance for developing Alzheimer's and triggering early signs of dementia.
References –
http://www.alz.org/alzheimers_disease_alternative_treatments.asp
http://www.homemademedicine.com/home-remedies-alzheimers-disease.html
http://www.ygoy.com/2010/05/19/alzheimers-disease-treatment-prevention-and-home-remedies-of-alzheimers-disease/
My name is Nisha, I represent a site called mha.org. I like to write about elderly care and families, how to prevent alzheimer's disease and early signs of dementia, feel free to visit our site for more information on care homes in Southampton, Wales and Bristol.
E-Books About Alzheimer's Disease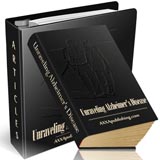 Grab this particular ebook immediately : Unraveling Alzheimer's Disease
Join our weekly natural health newsletter and get home therapy and holistic health and wellbeing books such as this one emailed to your inbox each week free of charge!.
In the event that you order my unique book, "The Big Book of Home Remedies" you can additionally gain prompt access into our confidential members area and this permits you to download and install all of our 410 plus quality health books completely free.