Home remedies are used for a lot of different ailments and they can also be effective for reducing stretch marks. Whether you have stretch marks left after having a baby or left behind after weight loss there are several options available for you to explore. This article offers some great advice and many natural remedies which if applied will definitely help to remove unsightly stretch marks and leave your skin looking and feeling much better.
This skin condition can occur because of weight gain, pregnancy and puberty. It usually affects areas around the hips, buttocks, breasts, arms, thighs and lower legs. Both men and women suffer from stretch marks but they are more prevalent in women.
There are many ways to get rid of stretch marks including cosmetic surgeries. However, not many people can afford cosmetic surgery and this makes people want to try natural home remedies instead.
Home Remedies
Drink lots of water: Keeping your body hydrated is one of the most effective ways of removing stretch marks. The water helps the body to get rid of waste. Ideally, you should drink 7 to 8 glasses of water per day.
Exercises: In addition to helping you get rid of stretch marks, regular exercising can also prevent stretch marks from developing. Exercising regularly makes your skin more elastic and since loose skin is more prone to stretch marks, you are less likely to have them if you exercise regularly.
Massage therapy: To remove stretch marks with massage therapy you will need to massage the area afflicted with stretch marks regularly. You can use your hands if the marks are somewhere you can reach or use a professional masseur. Massage increases blood circulation in the skin to help make sure the area damaged get enough nutrients. Once the damaged area starts receiving nutrients it will recover, and within no time the stretch marks will become less noticeable.
Moisturizing: To eradicate stretch marks with skin moisturizer you will need to apply a moisturizer in the area affected. One of the greatest moisturizer that you can use is cocoa butter. Apply cocoa butter on your skin and massage gently to make sure it is absorbed by the skin. This should be done immediately after taking a shower for more effective results.
Essential oils: You can use a mixture of essential oils and nourishing oils to get rid of stretch marks. Nourishing oils which you can use in treatment of stretch marks include olive oil, almond oil and wheatgerm oil. Mix the oils with essential oils such as rose Mary oil and orange oil and apply gently on the area on the area with stretch marks. This should be done before you go to bed.
Lemon juice: It is possible to remove stretch marks with lemon juice. Get a fresh lemon juice and cut it into small pieces and then squeeze the juice in the area with stretch marks. Since the lemon juice is acidic, it is going to bleach your skin and make the stretch marks less noticeable. The scars might even fade away with time.
Honey: It is common knowledge that honey has some benefits when applied on the skin. Getting rid of stretch marks with honey involves applying honey on the area with stretch marks using a piece of cloth. Leave the skin to dry and then wash with warm water. Alternatively, add salt and glycerin to honey to make a honey stretch mark scrub. Apply the scrub on the affected skin and leave it for 5 minutes before washing.
Balanced diet: There are some foods which you can eat to help you eradicate stretch marks. These include foods which are rich in vitamin A such as green vegetables, milk, beetroot and butter. Oranges, strawberries and lemons are a rich source of vitamin C while nuts can provide your body with vitamin E in order to remove stretch marks.
Best Stretch Mark Cream – The Essential Qualities To Look For
You can purchase over-the-counter stretch mark cream from your local drug store. However, it is important that you use the best stretch mark cream you can because not all skin creams are effective.
During various periods in life you may develop stretch marks on certain parts of your body, which may prompt you to seek for the best stretch mark cream.
Stretch marks will come when you gain weight, become pregnant or lose weight. So do you know how to get rid of stretch marks once they develop in your body? The action you will take is to look for a stretch mark cream that will do this. There are many creams in the market and therefore you need to know the attributes or qualities of the cream that will work best.
These will essentially be determined by the kinds of ingredients or compounds in the cream, the potential side effects of the creams and the reputation of the company that produces the cream.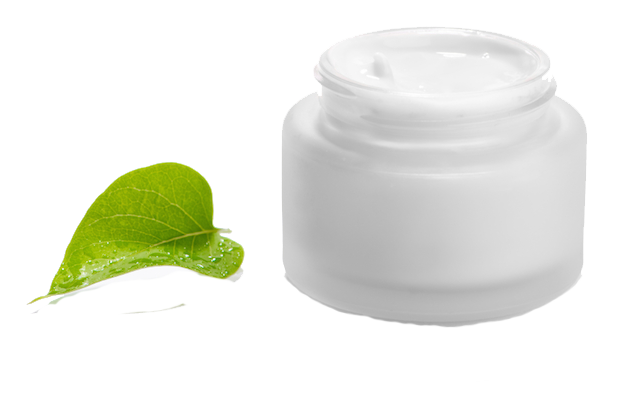 While looking for the best stretch mark cream, it should be one with very few or minimal and not serious side effects. This is an essential quality for the stretch mark cream products. The creams are normally used topically and directly on the skin and therefore products with harmful compounds may compound skin problems and make it worse. Because stretch marks occur in areas like breasts, thighs, underarms, and stomach a poor product may lead to complication and an effect on these areas.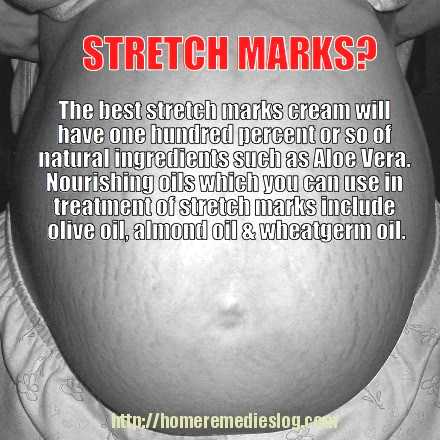 While determining the side effects you can look at the compounds used in the creams or look for those you are allergic to. The best stretch marks cream will have one hundred percent or so of natural ingredients such as Aloe Vera, Vitamins and others. The natural ingredients are known to have fewer side effects in addition to being helpful in general body well being.
Efficacy
The cream that you choose should be able to guarantee efficacy. Several of the companies offering stretch mark creams will first allow you to have a free trial period so as to prove the efficacy of the cream. The cream should be effective in treating the scars and also in preventing the occurrence of new ones. This means it should be able to make your skin elastic. The real effective cream will not only treat the surface of your skin but also deeper into the epidermis, where the real damage exists. Thus it will seek to treat the condition from its source so as to remedy the issue. An effective cream will also help in the natural healing of the skin. Before settling for a particular cream, you can have a trial and/or read other peoples reviews so as to make an informed decision.
Price
Perhaps an overlooked issue but very important in selecting a good stretch mark cream is the cost. The price of the cream should be affordable to you, and should not be cheap in a manner that compromises the other qualities discussed. You should therefore ensure to avoid low quality, infective and overpriced products. An affordable product will enable you use it for a long time and therefore give enough time for the results to appear.
Examples
Reviews and testing has been done to determine the best stretch mark cream and there are several examples that have been rated top. These include: Skinception, Revitol, Dermology, Trilastin-Sr, Revitagen-Fx, Bio Oil, Mederma, Strivectin SD.
Vitamin E cream: This cream comes in form of gel capsules which you can open and apply on the skin. The cream reduces stretch marks on the skin and it should be applied on a daily basis for effective results. You should use it for two weeks.
Aloe Vera: The aloe vera plant is rich in vitamins, minerals and other nutrients that can penetrate into the skin to repair damaged cells. You can use aloe vera gel directly from the plant or get it from the nearest drug store. Pregnant women are advised to apply the gel on their skin to prevent stretch marks from developing.
Cocoa butter: This is probably the most effective way to diminish stretch marks. When applied on the skin, cocoa butter penetrates deep into the skin to repair damaged cells. It should be applied in the morning and before going to bed for more effective results. You can also make homemade stretch mark removal cream using natural ingredients. Get 6 capsules of vitamin A and E each and add to 1/2 cup of olive oil. Add 1/4 cup of aloe vera and mix the ingredients. The paste should be applied three times in a day.
More info; http://www.webmd.com/baby/features/stretch-marks-getting-under-your-skin
Final Words
Dermatology stretch mark prevention and Captiva creams are considered to be one of the most effective ways for quickly getting rid of stretch marks. Look for creams which contain natural products such as almond oils and aloe vera. These two oils promote formation of new cells in the damaged area in order to remove stretch marks. You can also use exfoliating creams for stretch marks. These creams help to get rid of dead skin and in its place a new one is left which is stretch mark free.
No doubt there are many ways to get rid of these unwanted marks. There are medical procedures as well as natural remedies. Medical procedures such as laser surgery can leave a permanent scar and thus many people prefer to use natural remedies for stretch marks. Using home remedies are both cheap and safe and this makes them the best option. You may also like to read our article on getting rid of acne scars.
Watch this short video for a couple more helpful ways of successfully removing stretch marks.
Ebooks Related to Home Remedies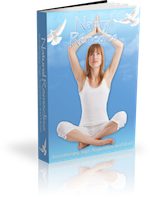 Pick up this e-book right now here: Natural Remedies
Enroll in our every week natural remedies news letter and get home remedy plus natural health and well being ebooks similar to this one dispensed to your email each week free of charge!.
In the event that you purchase my specific ebook, "The Big Book of Home Remedies" you can furthermore get prompt accessibility for our confidential members zone that allows you to download and install any of our four-hundred and more organic health-related books totally free.