Americans tend to lead fast-paced lives. We want everything now, but can we handle the demands this speed places on our bodies? Not naturally. Therefore, the 100 million Americans who already crave coffee in the mornings have turned to energy drinks like Monster to help them raise their energy levels throughout the day. In the end, its all about caffeine, which is a stimulant to the human body. However, energy drinks usually contain unknown levels of caffeine– and, they contain more than caffeine. This dangerous combination makes energy drinks a real monster.
Energy Drinks Studies
History
Energy drinks were introduced to the U.S. market in the 1990's when products like Josta (PepsiCo) Red Bull (Mateschitz) first entered the scene. Since then, the market for energy drinks has exploded exponentially, and Red Bull, Rockstar, and Monster are all extremely popular energy drink brands. However, what do these brands really sell to the public? Although they market products that will boost energy, alertness, and production levels, making them popular amongst unfocused, procrastinating teens, these products might do more than that– and they might do the opposite of that.
What's In Them
They always tell you to read the label, but what if the label is a lie? The labels on energy drinks don't have to indicate just how much caffeine is contained in those shiny cans. Unfortunately, the Food and Drug Administration (FDA) has stated that it lacks the authority to enforce the disclosure of caffeine amounts by the manufacturers of energy drinks. For now, we're stuck with doing our own energy drinks studies.
Consumer Reports (CR) completed a study on 27 different energy drinks. The following are the results of the study done by CR, which focused on what was written on the label and what was actually inside:
Seventeen of the energy drinks, including Monster, warned against consumption by children, pregnant or nursing women, and people who are sensitive to caffeine on the label.
Nine of the energy drinks, including Monster, recommended a daily limit of the consumption of energy drinks on the label.
Eleven of the energy drinks merely omitted the amount of caffeine from the label completely.
Five of the energy drinks CR tested contained up to 20% more caffeine than what was indicated on the label.
In addition, they found an interesting, almost frightening range of caffeine: from as little as 6 milligrams to as much as 242 milligrams– per serving. Some came with more than one serving, so you may have to double or even triple that number.
So, just how much caffeine is in those shiny cans? Compare that amount to an eight ounce cup of coffee, which has roughly 100 milligrams of caffeine.
Finally, CR has noted that:
The New York attorney general has begun an investigation into the marketing and advertising practices of energy-drink companies… Living Essentials (maker of 5-hour Energy), Monster Beverage, and PepsiCo (maker of AMP) were subpoenaed for information in July… A representative for Living Essentials defended its practices and said it complied with federal law; Monster and PepsiCo declined to comment.
A Real Monster?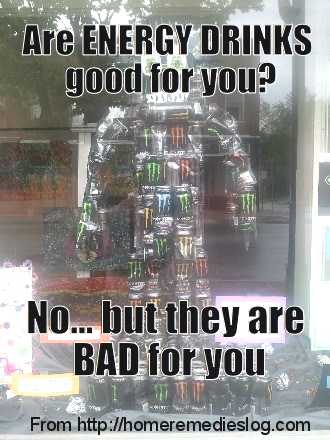 The Side Effects
There has been much speculation about the side effects of energy drinks. Energyfiend.com has listed ten common, widely known side effects:
Palpitations, or tachycardia
Tremors, or shaking
Agitation, or restlessness
Chest pain, or ischaemia
Dizziness, or syncope
Paraesthesia, the tingling or numbing of the skin
Insomnia
Headache
Their report also includes the more rare, less common side effects of the specific ingredients in energy drinks like sugar, taurine, and B vitamins, so be sure to check it out for further reading.
The Real Monster
Energy drinks are a growing problem. Recent studies have shown that the consumption of popular energy drinks may correlate with new-onset seizures in adults.
In addition, 14 year old Anais Fournier drank two 24-ounce cans of Monster Energy drink in a 24 hour period. Later, she went into cardiac arrest and passed away. In October of 2012, her parents sued Monster Beverage. Since then, the FDA has been investigating five other deaths and one incident of a nonfatal heart attack that may be related to the consumption of Monster energy drinks.
Recently, on May 6, 2013, Monster Beverage was also sued by an attorney in San Francisco city, Dennis Herrera, who claims that the energy drinks can lead to elevated blood pressure, seizures, and even cardiac arrest.
So, are energy drinks a real monster? We think so. Why not start drinking something healthy? Check out the free ebook on fruit smoothies below!
Jennifer Machie writes for a leading lawyer, Jason McMinn. The McMinn Law Firm is located in Austin, Texas and has years of experience in the area of personal injury law.
E-Books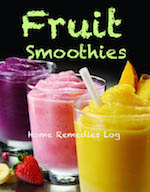 Grab this particular ebook right now click here: fruit smoothies
Participate in the once a week home remedies email list and pick up home remedy plus natural health condition ebooks such as this one delivered to your inbox weekly free of charge!.
In case you purchase my exclusive book, "The Big Book of Home Remedies" you will also attain instant accessibility into our special members space which allows you to install any one of our four hundred and fifteen plus natural health ebooks for free.
Related Posts :