Jan 23, 2012
Loose and Yellow Colored Stools – Causes, Treatments and Prevention Methods
Bright green or yellow diarrhea is characterized by the excretion of watery, loose and bright yellow stools for at least three times in a day.
Meanwhile, green diarrhea is a term used to describe the passing of watery, loose and liquid green stools which is mainly triggered by an excessive intake of green leafy vegetables like lettuce, spinach, broccoli and cabbage.
A pale stool can also be caused by a rapid transit of watery stools from the small intestine to the large intestine.
When an individual suffers from diarrhea after eating, it may already indicate a more serious digestive problem.
Causes
Clinical studies show that yellowy watery diarrhea is actually caused by the failure of the liver to produce sufficient amounts of bile because of a serious liver dysfunction. Bile is responsible for the change of color of the stool from bright yellow to brown. The failure of the liver to produce sufficient amounts of bile leads to the excretion of stools which can actually range from bright yellowish-brown to a yellow-gray color.
This type of watery diarrhea can also be triggered by a bacterial, parasitic or viral infection acquired from contaminated water and foods. Powerful medications used in chemotherapy such as antibiotics and laxatives can also trigger the onset of this yellowish colored diarrhea. Surgeries, radiation and liver diseases can also cause it.
Symptoms
This type of yellowish diarrhea is often accompanied by symptoms such as extreme tiredness, cramps and a feeling of malaise. Weakness can also be experienced by the victim. Other indications include dizziness, frequent thirst, tearless crying, headaches and decreased urination.
Chronic yellow liquid diarrhea which lasts for at least four weeks causes the victim to dehydration due to a significant loss of potassium and electrolytes. The most common symptoms of dehydration which the victims usually experience include irritability, dark colored urine, fever, confusion, sunken eyes, dry skin, irritability, dry mouth and excessive thirst.
However, if the condition starts suddenly without the presence of signs other than watery, loose and off-color stools, it can be caused by a viral or bacterial infection that have been picked up from a contaminated food or water.
Treatment and Prevention
Dehydration is one of the leading dangers of watery diarrhea. When the condition lasts for more than four days, treatment must immediately be sought after because it can already indicate a more serious digestive problem.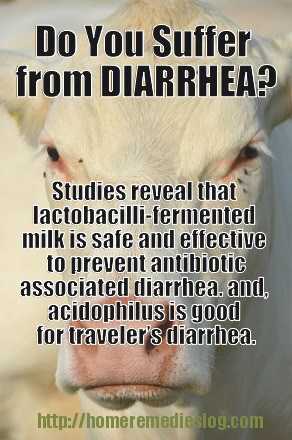 The usual remedies and treatments for this bright yellow liquid diarrhea include the use of acidophilus, apple cider vinegar, Bismuth subsalicylate, folic acid and Loperamide hydrochloride. Intake of bananas apples, and blueberries is strongly recommended because they can improve and tighten the stools. Instead of solid foods, the victim is advised to take clear soups to let the digestive system rest from digesting hard foods. Fiber-rich foods should also be taken excessively because they regulate and promote a normal bowel movement by helping the body absorb substantial amount of fluids.
No matter what the cause is, intake of excessive clean fluids that contain electrolytes should be observed. Several small meals should be taken frequently however, the avoidance from foods that contain alcohol, caffeine and fats should be observed because they can aggravate the condition. Sodas, gelatin and fruit juices should also be avoided because they contain substances that can trigger its onset.
Special Natural Remedy for Diarrhea
Triple Complex Digestion Tonic is a safe, non-addicting, organic cure consisting of 100 % natural components to alleviate digestive distress, including diarrhea, irregularity, flatulence and abdominal pain.
Learn more about Triple Complex Digestion Tonic here.
Related Posts :
19 Responses to "Loose and Yellow Colored Stools – Causes, Treatments and Prevention Methods"