There is somebody staring in the mirror and they look just like you. Well they look a little like you, but they are much older. It's hard to spot unless you look close enough because they look a mess. The first thing you notice is their smile. When they open their mouth it looks like they have a banana inside, but I'm pretty sure that is their teeth. Below that is a double-chin covered by the most horrible skin you have ever seen in your life. Can you see their face?

You maybe can't see it at the moment, but you might in a few years because this is what you could look like when you get older. The only way you can stop it from happening is by turning your life around before it's too late. That means you will have to make big changes, but what is the alternative? You already know that the time has come to pick yourself up by the scuff of the neck and force yourself to start living a better life, so here are some ways you can do it.
Train Your Mind

We can learn a lot from Buddhist monks who have been practicing meditation for thousands of years. You don't see a lot of monks going to their doctor because they are suffering from stress and anxiety. This could happen to you because of the fast-paced world we live in and one easy way to stop it in its tracks is by starting to meditate on a daily basis. Once you start getting deeper into the trance state you will realize how much of an effect it has on your mind, but also your body.
Stretch Your Body

Yoga is another very important exercise that has been popular in the East for thousands of years, yet we have only really discovered its awesome power. The reason you should be doing yoga or something like it is because your body will eventually become less flexible and when that happens your life gets a lot harder. Try to imagine not being able to stretch down and pick something up because you physically cannot do it.
Stay Away from the Sun

There is nothing more relaxing than lying on a beach somewhere and soaking up the rays. Even just saying that makes you envious of the people lying at a beach right now, but when those people are older they will be the ones that get mistaken for being a pensioner when they might only be reaching middle age. The sun is very powerful and has a habit of destroying your skin, so if you want to look great in a few years try not to bake yourself.
Shiny White Teeth

What is the first thing you notice about someone when they say hello? If you are staring at their face it will be their teeth and if they are yellow and disgusting you will see them in all their glory. You don't want that happening to you because you didn't look after them properly. That can be easily avoided if you start brushing and flossing them every day. Once you start forgetting you end up on a slippery slope and they don't get the attention they deserve which will cause problems.
Eat the Right Foods

You won't be healthy at any age if you're overweight, but when you start to get older that is when the real problems begin. It's very important you start looking after yourself now because you might not have a second chance. The most important hurdle you need to cross in your mindset because that is the only thing stopping you. The greatest tip you will ever hear is to eat as much healthy food as you can for a month and you will eventually stop craving junk food.
Image License: Creative Commons
Jake Tyler is a dentist in Brentwood, TN. He is a self proclaimed fitness freak and frequently writes useful articles on various blogs on topics related to health and wellness.
Inflam Dr.
Learn more about Inflam by clicking the bottle below!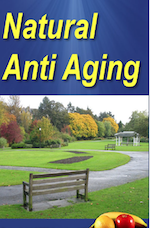 Acquire this particular ebook right away her: Natural-Anti-Aging-Tips
Sign on the every week natural health newsletter and obtain home remedy plus natural health and wellbeing books such as this one emailed to your email weekly free of charge!.
In the event that you purchase my exclusive guide, "The Big Book of Home Remedies" you may furthermore gain straightaway admission to our private members area and that allows you to get any one of our four hundred and more organic health-related books free of cost.
Related Posts :