Are you suffering from dry and dull skin? Is your budget too tight for you to invest in some beauty products? Well, worry no more because having younger looking skin and being healthy and beautiful doesn't need to be expensive.
Nowadays, having a beautiful and younger looking skin is becoming a trend not just in women as well as in men too. Because of this, various synthetic skin care products are popping out in different stores. Although some of these skin care products have proven to be effective, others may not be suitable for your sensitive and may cost you a lot. Here are 5 tips to keep your skin looking younger, fairer and more beautiful every day.

Protect your skin from Ultraviolet Rays
Ultraviolet rays are invisible rays that come from the sun which can cause damage to the skin. Too much exposure to UV rays will results to a thickening and thinning of the skin and causes wrinkles and other serious skin conditions. The ultraviolet rays are able to penetrate into the skin and break down the collagen. It is a type of protein that naturally occurs in the body. Its main function is to support the tissues and organs and connects these structures to the bones. This protein is a key component in giving the skin its strength and plump appearance. Getting rid of the sun might be daunting especially in tropical countries. You don't really have to avoid the sun totally; just a few simple routine helps you maintain that ravishing healthy and young looking skin.
The obvious way to protect your skin from direct sunlight is to find some shade and avoid unnecessary activities outdoors. If there is a need for you to go outside make sure to wear clothing that covers most part of your skin or apply sunscreen that is available in various forms like creams, lotions, gels and sprays. Wearing a hat or sunglasses protects your eyes as well as the sensitive skin around it.
Make Way for a Regular Exercise
A regular exercise will definitely do wonders to your body. Aside from keeping you looking younger, slim and fit, regular exercise will also combat chronic diseases and increases your energy levels. When you exercise you sweat. Sweating helps unclog pores and washes off harmful bacteria that are trapped in your skin. Exercise is an important factor in blood circulation as it increases the blood flow to the different organs in your body.  Blood flow carries oxygen and nutrients to the working cells in the body including your skin.
Get Enough Sleep
Sleep deprivation will accelerate the signs of aging. When you are asleep your body is reconstructing every damaged cell in the body. Sleep is vital in restoring the natural balance of the skin and induces the production of collagen. Sleep also promotes the skin's ability to hold water in the body which explains why your eyes look dark and puffy even after a single night of not getting enough sleep. Some people swear that sleep is the key to looking younger.
Gently Clean Your Skin
Having a fairer, younger looking skin can't be achieved overnight. A combination of effort and understanding of your skin is essential to acquire a vibrant, healthy skin. Cleansing, exfoliating, and moisturizing are just some of the simple skin care regimen that you can implement.
Cleansing is the best method of removing dirt, makeup and other pollutants on your skin. Depending on your skin type, cleansing involves a cleanser that perfectly suits your skin and water. Try to wash two times a day but if your skin is dry, use only lukewarm water in the morning. The outer layer of the skin called epidermis is made up of flat, dead skin cells known as the stratum corneum. These dead skin cells usually shreds but as people aged, the shredding of dead cells slows down.
Exfoliation is a method that helps your skin removes the oldest dead cell that builds up in the surface of your skin. Moisturizing is important for those who have dry skin while it is optional for oily skin. Moisturizers contain substances that helps reduce the appearance of fine lines and wrinkles.
Manage healthy diet and Lifestyle
No matter how much you take good care of your skin from the outside, healthy looking skin will not be visible when your body lacks the essential nutrients it needs. The vitamins and minerals found in fruits and vegetables contribute to a healthy and younger looking skin. For example, the vitamin C found mostly in broccoli, strawberries, and bell peppers aids in the production of collagen while the omega-3 fatty acids in nuts can reduce the appearance of wrinkles. Along with foods, an adequate amount of fluid intake is also needed to keep your skin hydrated and remove toxins in the body.
Skin Care Products
CLICK THE BOTTLE TO LEARN MORE!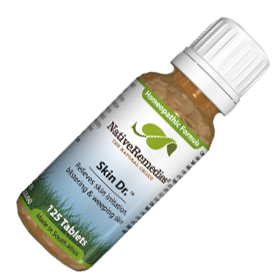 About Jenny Travens

Jenny Travens is a chief editor and a wellness coach and fitness blogger for http://www.superfoodliving.com. She loves to share her knowledge about the different ways of staying fit and healthy and helps people to conquer over health related issues and maintain their fitness regime.
Jenny would love to hear from you! You can simply send your concerns to travensjenny@gmail.com.
Ebooks Related to Skincare and beauty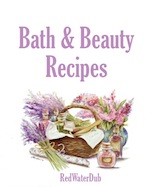 Grab this book right away click here: 504 Bath & Beauty Recipes
Enroll with the weekly natural health newsletter and obtain home remedy plus holistic health and well being pdfs similar to this one sent to your email every week scot-free!.
Should you invest in my personal ebook, "The Big Book of Home Remedies" you may in addition get instant access into the reserved members location and that permits you to download all of our 400 plus professional health and wellness pdfs free of cost.
Related Posts :