Amongst the various massage techniques, Breema is the one, which primarily aims at no stress to the recipient.
It never involves strong actions or muscle contortions. Breema is actually a type of bodywork, which is supposed to be a combination of Thai massage and partner Yoga. The massage is meant to bring mind and body together.
Breema massage originated in USA, after which its concept was brought into reality with some funding. Several workshops are organized to teach the techniques of Breema massage.
How is Breema Massage Given?
A special feature of the Breema can be said that it is performed on the recipient with full clothing on his or her body. The recipient is made to lie on the floor with comfortable cushions and hard floor is avoided. This is because if the recipient feels uncomfortable due to hard floor, the entire purpose of the therapy gets nullified. Duration of the massage is about 50 minutes. During the massage, body's self-healing power is induced and therefore becomes strong. The massage contains rhythmic movements which are gentle, because of which the body becomes extremely relaxed and its strength is intensified.
Breema massage is mainly formed of two elements. One of these is bodywork and the other is self-Breema. Both of these are designed in such a way that energy spreads in equal amounts throughout the body. The exercises in Breema contain stretches which activate and strengthen physical and mental state of the recipient. The massage is generally given by making the recipient lie down on floor with cushions underneath so as to make his or her posture comfortable. The movements are relaxing and give the recipient freedom from stress and fatigue. The muscles are stretched with utmost care, not imparting any type of discomfort.
Breema massage combines movements of hands and self-movements for activating the curative reflexes of human body so as to make the recipient attain a balanced form of energy.
The Nine Principles
Breema massage is based on nine principles. They are:
Comfortable body
Gentleness
Subtleness
Expressing true nature
Holistic participation
Leisure
Shared support
Non-judgmental
Forceless movements
These nine principles are supposed to establish harmony and are the very base of the technique. When all these principles are combined in Breema massage, they rejuvenate mind, body and soul and leave no space for discomfort to enter the body.
Breema massage is therefore especially useful for stressed out and hypertensive people. As the massage is particularly aimed at removing discomfort and stress, its recipient gets rid of the feeling of stress and there is an installation of tranquility in his or her body.
Other Advantages
Breema massage also aims at clarity of mind. Because all the stress and discomfort is removed, mind can concentrate better and its clarity increases. It feels recreated and equilibrium between feelings and energy sets in. Therefore, Breema massage is also extremely useful for those who are prone to nervous breakdown and anxiety.
Learning Breema is thus useful to get the benefits for yourself as well as for imparting them to others.
RealHeal Massage Oil
CLICK THE BOTTLE to learn more about RealHeal an incredible natural massage oil which makes massages so much better.

If you enjoyed this article you may like; sydneymobiletherapies.com.au , they provide therapeutic mobile massage, couples massage, beauty therapy and fabulous hens pamper parties in your home.
PDFs About Massage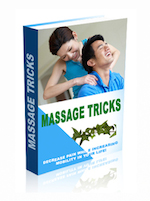 Pick up this particular ebook right now here: Massage Tricks
Enroll in our every week helpful tips news letter and obtain home cure and natural health and wellness books similar to this one dispensed to your inbox weekly totally free!.
Assuming that you buy my personalized ebook, "The Big Book of Home Remedies" you will in addition obtain instant entry to our reserved members area that permits you to install any of our 230 plus quality health condition books for free.
Related Posts :