There are many home remedies for treating and helping to relieve the symptoms of urinary tract infection, so do not worry too much if you have a suspected bladder infection. Yes, you can get immediate relief from the condition at home. This article covers it all so read it to the end and you will know all you need to understand this health condition and what to do about it using natural methods that are safe and effective.
Before one learns about the various ways to treat their bladder infection, it is important to know what the condition is, what causes it, its symptoms, and of course the various treatment options and prevention.
Bladder infections otherwise known as acute cystitis or urinary tract infection affect one's bladder and sometimes may spread to the kidneys or prostrate. Some people suffer acute bladder infections whereby the condition comes out of the blue and can last for just one episode. On the other hand, some people suffer chronic bladder infections meaning that the infections recur and one can have brief periods where they are free of the infection.
Risk Factors and Causes of Bladder Infection
Bladder infections mainly affect women more than men and women in the 20-50 year age bracket are the most likely to suffer. Other women likely to get the infection include pregnant women and older women. Bladder infections and indeed some yeast infections are also inherited and a woman with the condition might have inherited it from her mother. (this is probably better explained as a susceptibility.) People who are affected by urinary obstructions like those caused by enlarged prostates or kidney stones are likely to suffer bladder infections as well. (See this article on home remedies for kidney stones) Men who use spermicides or women who use diaphragms for contraception also have a high chance of developing bladder infections. Similarly, people who have medical conditions such as multiple sclerosis, spine injuries and diabetes are also more likely to get bladder infections.
Men with HIV, those who perform anal sex, or those who are uncircumcised are also at a higher risk of developing bladder infections.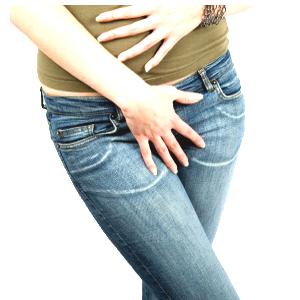 Symptoms
Bladder infections for both men and women have varying symptoms. A person can get any of the symptoms or most of them. In young children, a bladder infection can have fever as the main symptom while other children may not have any symptoms.
Symptoms of bladder infection in adults can include the following:
Pain/burning sensation during urination
Tenderness in ones lower pelvis
Frequent and sometimes urgent need to always visit the toilet
Severe urge to urinate especially at night
Strong or foul-smelling urine
Confusion or mental changes
One of the most common bladder infection symptoms in women is the frequent urge to urinate. During that period, a woman will feel like urinating every so often and the experience is usually painful. There is also a burning sensation when a woman urinates. Often she might experience sporadic bladder spasms. A woman can also experience abdominal pain, pain in the bladder and also in the lower back.
Signs of bladder infection in women, men and children can be mild and up to severe. There could be serious complications if the infection gets to ones kidneys. Therefore, it is important that when the condition is mild, one should use various home remedies.
Treatments for a Urinary Tract Infection
In most cases, a mild bladder infection goes away by itself. Generally, it is recommended that one uses antibiotics so that the disease does not spread to the kidneys or bloodstream.
Children who get bladder infections should be treated immediately with antibiotics and the same case applies to the elderly. Bladder infection treatment should be started immediately to prevent the risks of developing serious complications. With minor infections, the best option of treatment would be home remedies for bladder infection.
Home Remedies
Although antibiotics are usually recommended to treat bladder infection, they are not always the best especially for mild infections because of their side effects. However, there are so many home remedies that one can use to relieve the symptoms of a urinary tract infection.
One of the best home remedies is to drink lots of water. One should drink at least 7 or 8 glasses of water every day. Drinking a lot of water helps one to urinate more and more and hence helps flush out some bacteria from the bladder. Besides, water ensures that antibiotics work effectively as it prevents stone formation and antibiotic absorption.
Taking lots of vitamin C in one's diet also helps control bacterial growth in one's bladder.
Fruits and vegetables when consumed in plenty provide good sources of vitamin C. Thus, a bladder infection can be treated by increasing the intake of vitamin C and one can get immediate relief from pain.
Cranberry juice is also a good home remedy. In fact, it is a very powerful remedy that can get rid of the infection. Taking pure cranberry juice helps one to get rid of the bacteria responsible for bladder infection. This juice has been proved to be really affective and its one of the best treatments to stop recurrence of bladder infections.
Taking a nutritious diet helps boost ones immune system which is important for effectively managing a bladder infection. Those with bladder infection should eat plenty of fresh green vegetables such as cabbage and lettuce.
Fruits such as mangoes, pineapples, and oranges are good sources of vitamins and therefore provide effective home remedies against a bladder infection.
Some herbs are also used as effective home remedies. Quite a number of herbs have properties that can help cure bladder infections. Herbal bladder infection treatments are quite effective and can resolve the problem.
Below are some of the herbs that can help you treat a bladder infection at home:
Herbs such as Echinacea boost ones immune system so that symptoms of bladder infection are alleviated.
Bilberries have antioxidant properties which help in managing bladder infections.
Special Homeopathic Remedy for Bladder Infection
CLICK THE BOTTLE BELOW to find out more on BladderWell – Effective natural remedy for bladder infections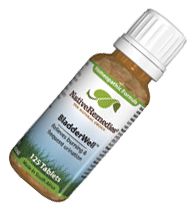 Apart from the above bladder complaint home remedies, one should always maintain proper hygiene as it helps prevent chances of catching the disease. One should also avoid tight clothing, especially undergarments because they create a perfect environment for bacteria to grow. People who suffer from bladder infections should also avoid taking drinks such as alcohol, coffee, black tea and sodas because they easily irritate the bladder. And one should never hold back urine for long as this can cause the condition to recur.
Final Word
In conclusion, a bladder infection should always be treated in time to prevent it from spreading to other areas of one's body. If the infection gets to the kidneys or blood stream, one can develop serious complications. Besides the above home remedies, one should also consult with a doctor if symptoms of the infection keep on recurring frequently.
E-Books Related to Urinary Infection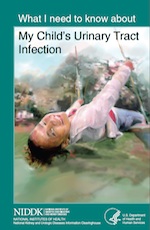 Get this e-book immediately : What I need to know about My Childs Urinary Tract Infection
Sign on the once a week helpful tips email list and obtain home treatment and natural genuine health books such as this one delivered to your email weekly scot-free!.
Should you purchase my personal ebook, "The Big Book of Home Remedies" you can also attain immediate access for our private members space and this authorizes you to download and install any of our four hundred and fifteen plus natural health and well-being ebooks for free.