Proper diet can help some children with autism. A good diet leads to a healthy body and a healthy mind. As an autistic child needs special care he/she also needs a special diet. Numerous practitioners and dietitians recommend a specific diet for children with autism. However, parents are reluctant to feed their children with a special diet because they don't know if the diet will work or not.
What Diet Should Autistic Children Take?

Eggs, meats, poultry and chicken should be a large part of your child's diet. Make sure that you only buy fresh products. Avoid using processed or preserved products. Moreover, you should cook the meat, chicken or fish at home and try to cook it in olive oil as it is beneficial for children with autism. Eggs, meats and fish are full of proteins and they provide the basic nutrients that are vital for the human body. These foods are also rich in Vitamins, healthy fats and amino acids.
On the other hand, it is also essential to incorporate ample garlic and onion oil in your cooking. Garlic is a very healthy vegetable and it is known to have anti viral, anti parasitic and anti fungal properties such as Th1 stimulating ability. You should add garlic oil on top of your dishes when the dish is almost ready and cooked. On the other hand, autistic children should also eat fresh salads. If you are giving your child fresh salad then make sure that you sprinkle a bit of raw garlic on top. Meanwhile, if your child doesn't like the taste of garlic then don't force him/her to eat it. Remember that autistic children are different from other children and they need special care and love. You should come up with ways to make sure that your child eats healthy food. If you feel that your child does not like the taste of garlic then just rub the garlic on his/her plate before serving the food on it. This shall serve the purpose.
Olive oil is also very good for autistic children. Olive oil is a tremendous source of Oleic acid which is an important fatty acid for child's immune system. On the other hand, nuts' and seeds are also a very good source of vitamins and minerals for the human body. Children should consume handful quantities of nuts and seeds since childhood as they improve the brain functioning. Moreover, fruits such as berries, apple, grapefruit and blackberries are also very healthy for autistic children.  They provide the essential vitamins that are vital for the body and mind.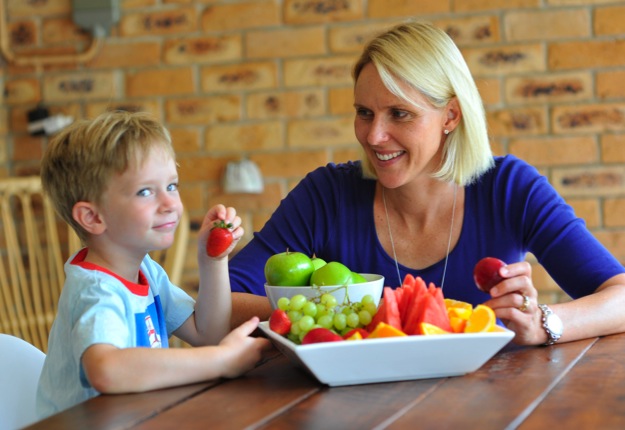 What To Avoid?
There are various foods that you should avoid giving to your children. Firstly, make sure that your child doesn't eat a lot of cereals. Autistic children have a poor digestive system and cereals are full of processed wheat, oats, rice, corn etc. Hence, you should avoid giving cereals to your autistic child. On the contrary, you should eliminate all processed food from your child's diet plan. Processed foods such as meat and chicken that are kept frozen in the refrigerator for a long time often have a devastating effect on children's body. Such foods are low in vitamins and nutrients. You should only buy fresh meat and chicken for your children.  Lastly, avoid giving too much chips and crisps to your children. Chips are saturated with vegetable oil which is cooked at a very high temperature. Over cooked oil is never healthy as it contains trans-fatty acids. These fatty acids replace vital omega 3 with omega 6 fatty acids.
Conclusion
The bottom line is that you should give a healthy and natural diet to your child.
Author: Laural is a professional mommy blogger who writes extensively for websites particularly autism blogs. Her specialized subject is on child autism and she currently contributes her work at Mommy Edition.
Ebooks Related to Autism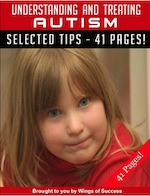 Download this ebook today : Understanding Autism
Take part in the once a week home remedies newsletter and get home cure plus holistic genuine health pdfs such as this one emailed to your email weekly for free!.
In case you order my own personal ebook, "The Big Book of Home Remedies" you will in addition get prompt admission to the privy members location that permits you to get a hold of all of our 200 and more quality health and wellness pdfs absolutely free.