Jan 23, 2012
How to Get Rid of Acne Scars Using Safe Home Made Remedies
Many people who have suffered from acne don't know how to get rid of acne scars without making the problem worse.
There are various options to choose from when it comes to acne scar treatment. You can buy over-the-counter or prescription creams, but the problem with these remedies is that they can end up causing you a host of other side effects. Your safest option would be to use natural home remedies.
Home-Made Masks
Mix some sandalwood and rosewater into a paste and apply onto the scarred areas. Let it work overnight if possible, or for about an hour and then wash off. The sandalwood will soothe and cool your skin. Alternatively, you can mix some baking soda with a few drops of water to make a mask. Use it daily to get rid of dead skin cells as well as scar tissue.
Honey is also a good natural mask that will effectively reduce the appearance of acne scars. You can even opt to orally use a special type of honey that is made to treat scars resulting from acne.
Another mask that will work well for you can be made by mixing some sour cream, oatmeal, yogurt and lemon juice. Apply it and leave to work for ten minutes before washing off. Tomato and cucumber juice is yet another mask to help you in your quest for scar-free skin.
Essential Oils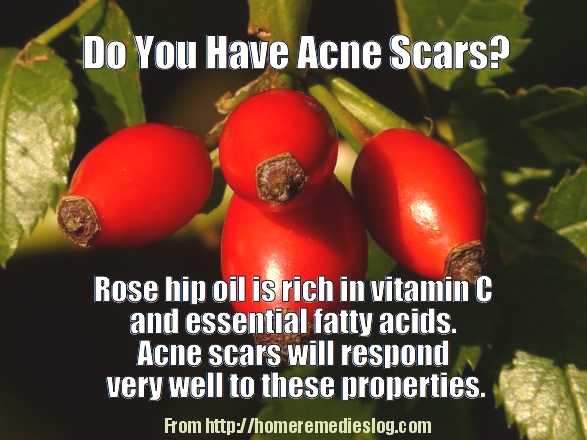 Rose hip oil is rich in vitamin C and essential fatty acids. Acne scars will respond very well to these properties. Make sure you cleanse your skin before applying it for maximum effect. Also, massaging some olive oil onto your scarred skin will soften the texture of your skin through its moisturizing effects. This will reduce the appearance of acne scars. If you run short of olive oil, lavender oil will work just as well. Just apply it onto the area of your skin that is scarred using a cotton ball two times daily.
Other Home Remedies
Aloe vera has been known to have anti-inflammatory, anti-bacterial, anti-septic and anti-fungal properties. It would be best if you used the natural aloe vera sap direct from the plant. However, if you cant access that, you can still get the same benefits from creams and lotions that contain high concentrations of aloe vera.
Freshly squeezed lemon juice will lighten your dark acne scars so that they are not too obvious. For it to be effective, allow enough time for it to soak into your skin before washing off.
If your acne scars feel itchy and look raw, take a pack of ice cubes and rub it on the affected skin. Your pores will react by shrinking to reduce the visibility of scars. Your skin will also be soothed to reduce the itchy feeling.
These are just a few guidelines on how to get rid of acne scars through natural remedies at home. There are a lot more other effective home treatments for acne scars.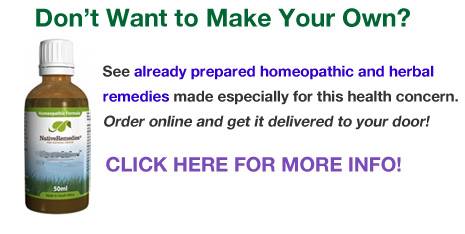 Related Posts :
2 Responses to "How to Get Rid of Acne Scars Using Safe Home Made Remedies"